BMIET provides bus facility for Delhi students. We have twelve buses which are running on various routes in Delhi. All buses are equipped with fans, comfortable seats,curtains etc.and well trained driving staff.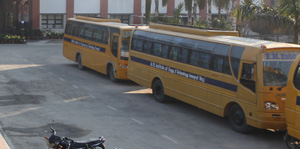 ---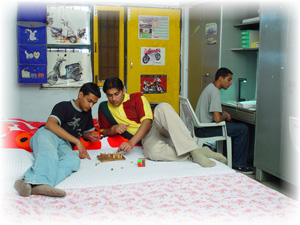 Our institute provides one of the best hostel facility in IP University. Separate hostel exist for boys and girls.The hostels have capacity of almost 200 students. All the necessary facilities like hygienic food, sports material, study room, air cooled rooms, etc.are provided to the hostel students along with 24 hour power supply which is backed up by a generator. Both the hostels are surrounded with green environment.
---
BMIET has a very spacious and big duplex canteen. Various types of hygienic snacks and drinks are available.
---
Sports activities are given utmost importance. Our students regularly participate in various sports competitions and bring laurels to the institution and themselves. Our sports complex is a marvel in itself boasting of cricket grounds, volley ball courts, basket ball courts, Throwball courts and athletic tracks. Another added facility is indoor sports complex fully equipped with sports kits. The atmosphere and surroundings of the institution are conducive for developing sports personalities and sports activities. Apart from sports our students also take part in various other activities like organising Farewell and Freshers parties, debates and many other competitions.
---

Extra Curricular Activities
The institute organizes various competitions in its annual function. Students are motivated and encouraged to participate in fest and competitions organized by various institutions.Many times our students have won prizes in the university youth festivals and other competitions.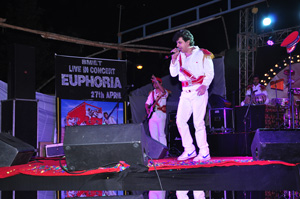 ---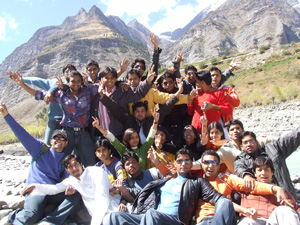 BMIET organises excrusions and tours for its students every year. These tours are safely conducted and are fully enjoyed by the students.

---

Soft Skill Development Facilities
Extra classes are held for Group Discussion and for improving Interview Skills. Workshop on Communication Skills by experts, in the field, are held from time to time.The Institute is in the process of setting up a Communication Lab.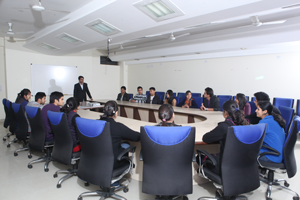 ---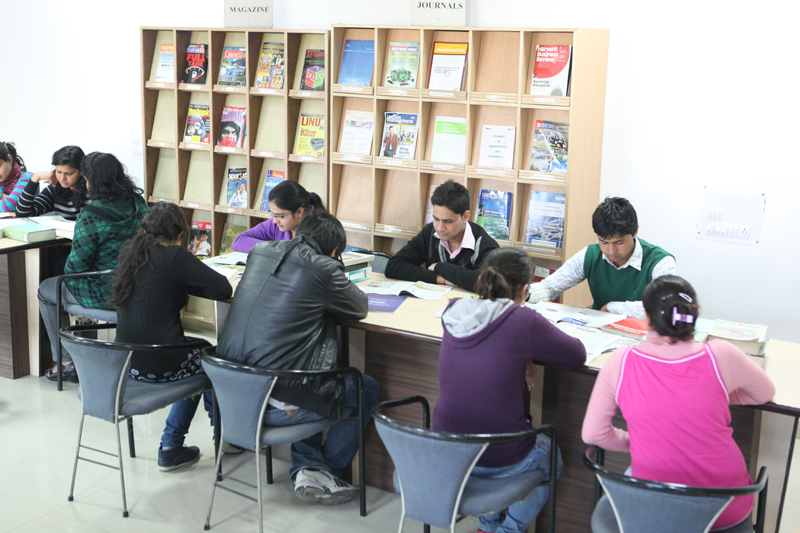 Our library is an invaluable resource and is counted as one of the best library in IP University's affiliated colleges.The library has provided open access to its collection of over 34000 books, Journals and magazine, dissertations and bound journals. The library also has a good collection of CD's (1598) and e-resources.
---
In house banking Facility
Punjab National Bank branch is available within the campus along with ATM Facility.
Others:
Auditorium: A world class multipurpose modern Auditorium capable of accommodating 1700 students at a time.
Cafeteria: The Institute has a spacious big duplex Canteen Block where vegetarian snacks and eatables
including South Indian dishes and Soft Drinks are available at reasonable rates.
Hostel & Mess: Separate hostels with attached mess and green surroundings exist for boys and girls.
Necessary facilities like hygienic and nutritious vegetarian food, sports material, study room
etc. are provided to the hostel students. The hostels get 24 hour power supply which is backed
up by a generator. The coolers and telephone facility is available in every hostel room.
Captive Power Generator: Two power generators, with 82.5 KVA and 250 KVA capacities, are available to provide 24
hour power back up.
Bus Facility: The fleet of comfortable buses is available to and fro between all parts of Delhi and the
Institute Campus.
Banking Facility: A Branch of Punjab National Bank with ATM is located in the premises of the Institute.
Medical Facility: A medical Doctor is available in the Institute from 4:00 p.m. to 5:30 p.m. on all working
days. In case of emergency a Doctor is available in the Hostel on call (Mobile No. 9416254213) or the patient is taken to the Hospital.
Lawns: The Institute has very well maintained lawns with fountains and lighting arrangements to keep the students cheerful and fresh in a charming environment.
Residential accommodation for the staff.
Common Rooms for Students