Institute Hostels
OVERVIEW
Coming to college is dependably a major move. Obviously, you'll need the sureness of knowing where you will live. You'll additionally need a spot that fits in with your studies and suits your public activity. Also, a large portion of all, you'll need some place you'll feel comfortable.
The on- campus Hostels can accommodate 120 boys on single and triple occupancy and 60 girls on triple occupancy. To guarantee favorable environment, round the clock security is provided.
Both Hostels has a residential Faculty Warden, Assistant Warden, and Attendants who are being observed by the administration to instantly deliver the everyday issues of the lodging occupants.
The vehicle for medical emergency, attendants are additionally accessible inside the campus all the time.
WELL FURNISHED ROOMS
Hostels in BMIET are like a home away from home. The lodging rooms are very much ventilated and sufficiently outfitted. We furnish a single bed, a study table, almirah and desert cooler to every room.
DINING FACILITIES
Both Hostels have separate kitchen and dining rooms where food is cooked and served in utmost hygienic conditions. Ro purified water with coolers are available in the hostel. The Weekly menu is prepared in counsel with the Students' Mess Committee to give variety, nutritious and healthy food to the inmates. Exceptional meals are given every week.
SECURITY
To guarantee security and well being of the inmates 24X7 security guards are on duty and CCTV cameras have been introduced for reconnaissance.
WI FI
The hostels are Wi-Fi enabled with a high speed internet connection to allow the students to access the internet no-matter wherever they are. The coverage of Wi-Fi is not only restricted to rooms but also extends to all the areas including mess and play grounds
EXCURSIONS AND OUTINGS
On Saturdays/Sundays outings are planned to the city in Institute transports under the supervision of the Wardens.
SPORTS & INDOOR GAMES FACILITY
We have a basket ball Court, couple of volley ball courts and separate common rooms with modern TV, where the inmates can come and relax following multi day of diligent work.
Indoor games like, Table Tennis, Carom Board, chess and so on are accessible.
POWER BACK UP
The entire BMIET campus is connected to two high capacity power generators for instant power back up round the clock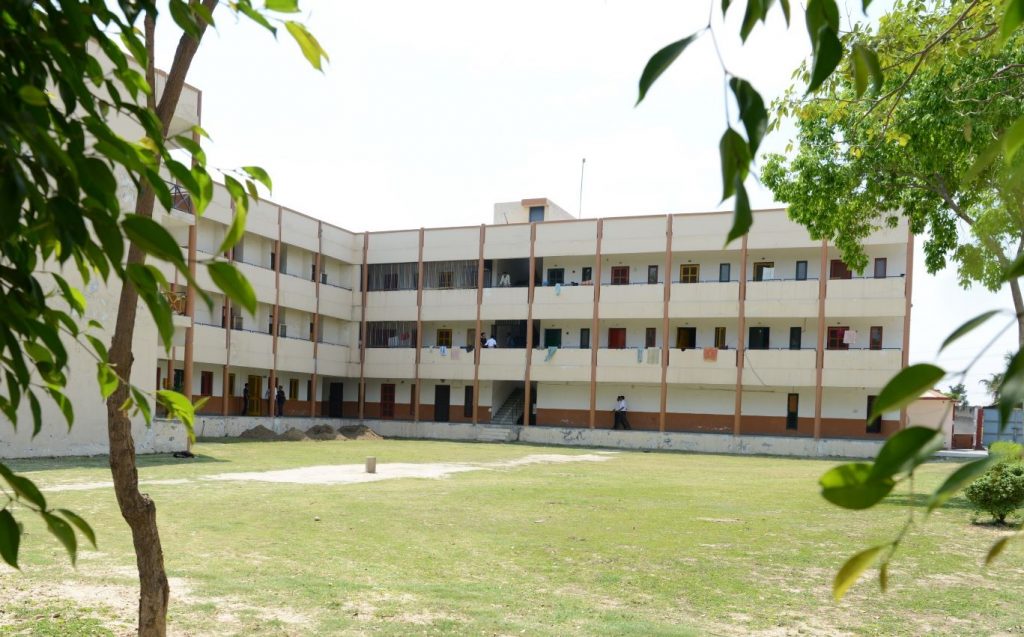 Hostel Fee -Three seater room** (per Semester): 50000/-
For any Hostel related query call Dr. Vishal Jain –  98120 77456 ( Warden Boys Hostel), Dr. Seema (Warden Girls Hostel)